Caption
Why an energy strategy ?
Energy is becoming one of the costliest operational expenditure for industrials. However, gains from energy saving directly impact industrials net profits and competitiveness.
The legislation is changing and getting more restrictive, new regulations such as the compulsory audit for industrial companies will be implemented in 2015. The ISO 50001 Standards represents also a new scheme full of opportunities for industrials to manage and improve their social responsibilities and monitor their energy consumption.
Finally, implementing an energy management policy is a corporate project in line with sustainable industrial approaches.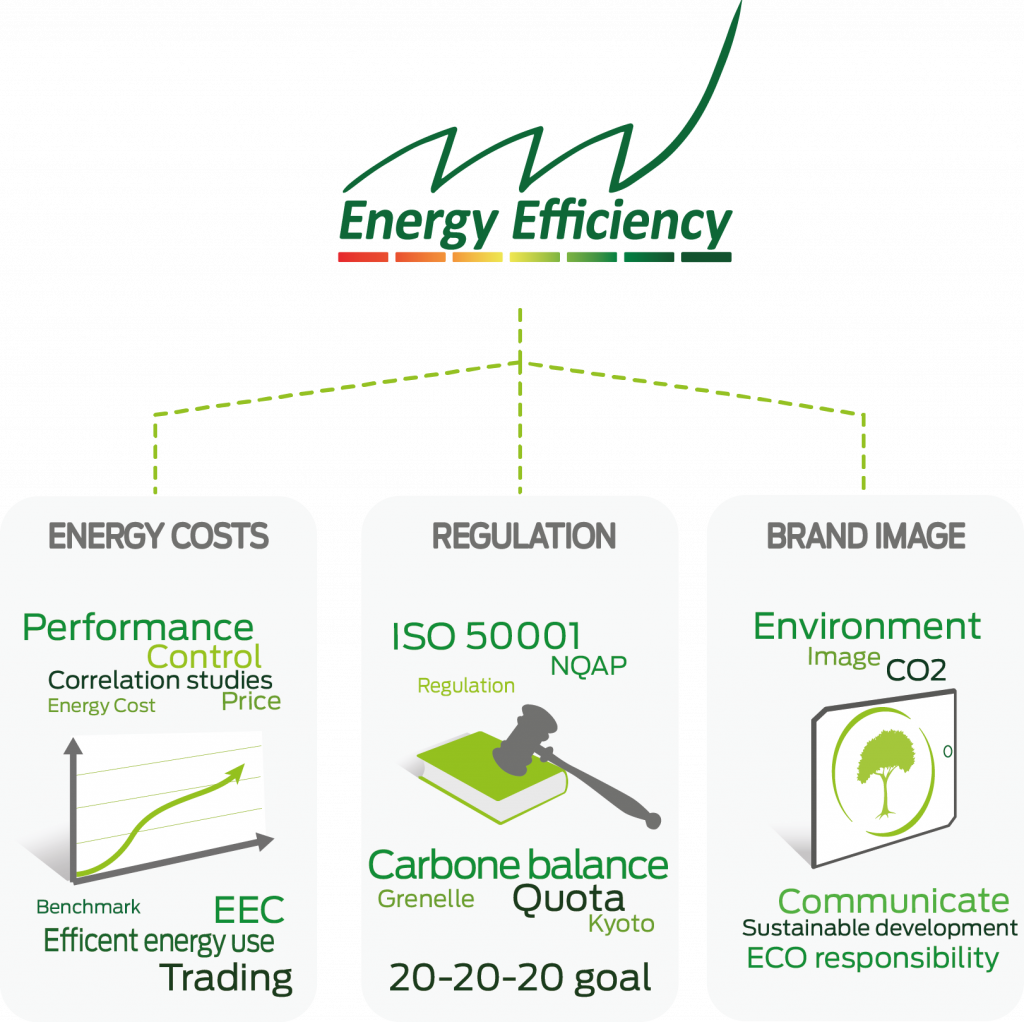 Caption
Our Approach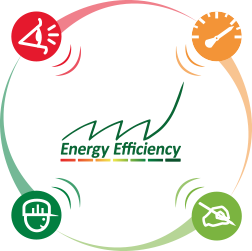 HOW CAN I SAVE ENERGY?

During a prior analysis phase, the company's energy monitoring needs are identified in order to gain an overall vision of their processes, utilities and buildings. The aim of the audit is to determine the strategic points at which sensors should be located to provide detailed consumption data.
A report provides an initial energy map of the company's plants and the metrics layout plan required to determine, manage and communicate on energy efficiency. The priorities of the energy efficiency plan to be applied are identified.
HOW IS ENERGY EFFICIENCY MEASURED?

The measuring phase corresponds to the installation of multi-energy sensors and implementation of the reporting required to understand the company's energy consumption. This is essential to the real-time monitoring of energy efficiency.
At this stage, it is possible to use existing metering configurations or adapt to existing supervision software. The data are then processed to generate practical reports adapted to the different parties concerned with energy management in the company.
WHAT ENERGY OPTIMISATION SOLUTIONS SHOULD I ADOPT?
Actemium proposes global engineering that is based on the company's energy consumption and process management. In order to guarantee the most pertinent solutions that correspond exactly to the company's needs, experts at Actemium work in conjunction with its customers' multidisciplinary teams.
HOW DO I IMPLEMENT THESE SOLUTIONS?

Actemium can coordinate and provide all or some of the necessary investments, helping customers to apply the solutions proposed to all their industrial sites both in France and internationally.