News
Actemium Hamburg implements a control technology for one of the world's largest lifting bridge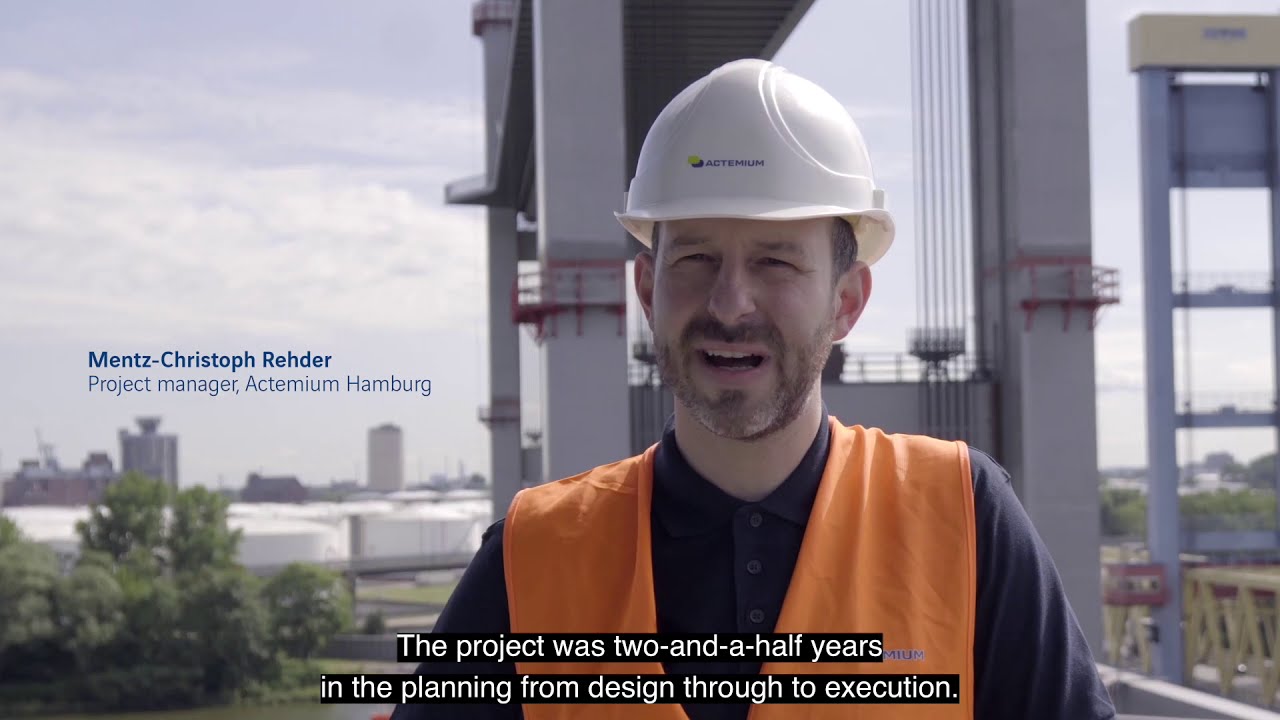 Actemium Hamburg carried out the complete electrical, instrumentation and control engineering for the lift bridge of the New Railway Bridge Kattwyk in the Port of Hamburg.
The old Kattwyk bridge was designed as a bimodal bridge, a bridge alternating between road and rail traffic. Now, the new bridge will serve as a port crossing for all rail transport while leaving the old bridge (built in the '70s) open to only road traffic.
The mobile lift on the bridge weighs 2,000 tons and can be elevated to over 55 meters for shipping traffic.
Discover the video for more information on the project.
For more information, please contact Mentz Rehder.