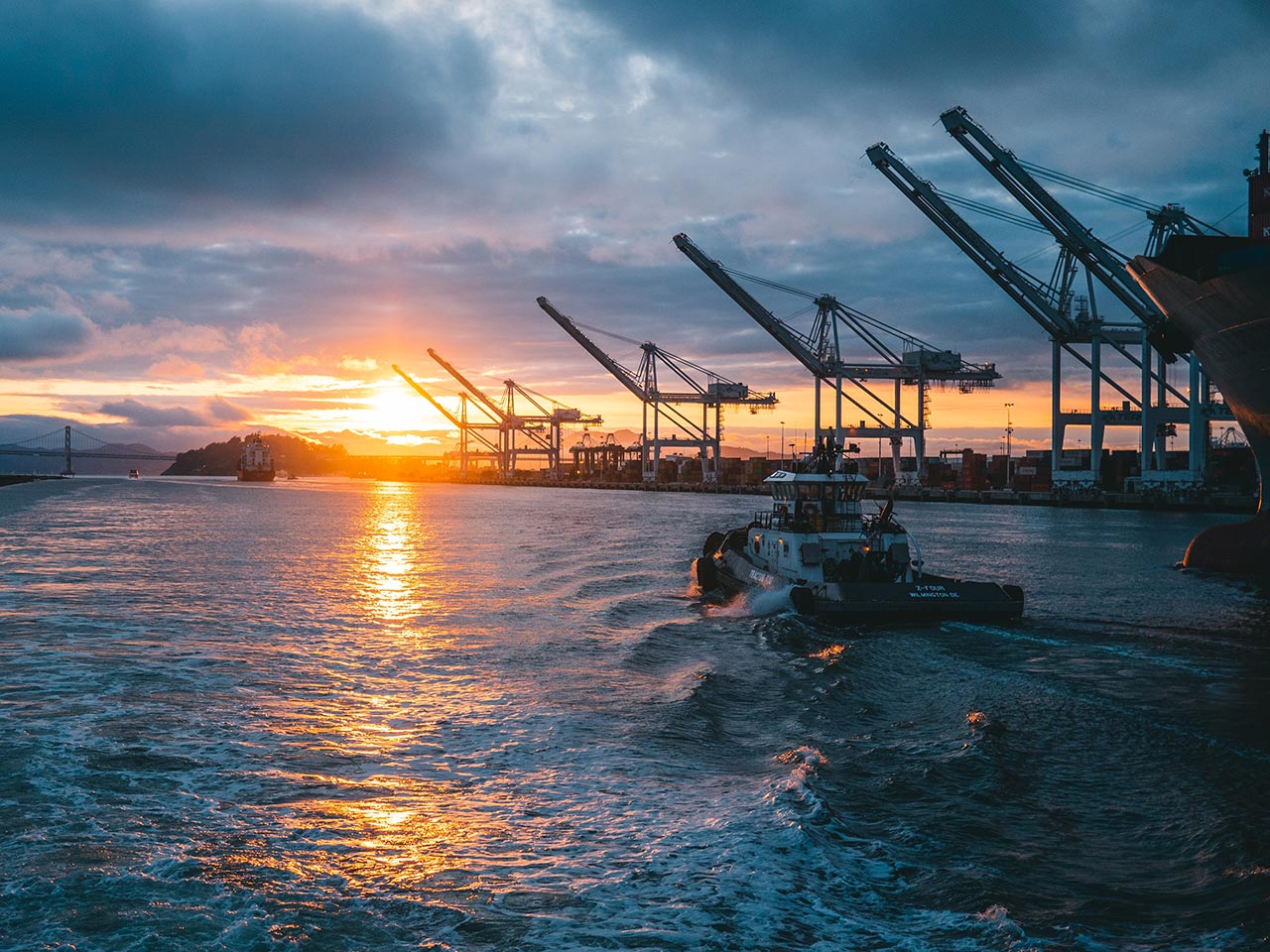 Privacy Policy
ACTEMIUM PRIVACY POLICY
Thank you for visiting the Actemium website. This online privacy policy is designed to tell you about how we will collect and use information from our website so that you can make an informed choice about using this site.
The privacy policy explains how any personal data we may collect from or about you through this site will be processed and protected by Actemium. By using our website, you are agreeing to allow Actemium to collect, store, and use your information as described below. If you do not agree to these provisions, you should immediately terminate your access to the website and not engage in further activities on the site.
The site accessible at www.actemium.com (the "Site") is destined to provide personal information to its users.
Updated information : July 2022
GENERAL INFORMATION
Editor
The website is the property of Actemium
2169 Boulevard de la Défense – 92000 Nanterre – France
Tel. : +33 (0) 1 57 98 61 14
VAT: FR74503117228
Director of Publication
Stéphane Tourneur, Head of Communications & Marketing
Hosting
OVH, New London House, 6 London Street, EC3R 7LP, London
Registration number: 5519821
VAT number GB 918 7594 74.
OVH LIMITED is a subsidiary of OVH Groupe SAS, a company registered with the Lille company registry under the number 537 407 926 sise 2, rue Kellermann, 59100 Roubaix.
INFORMATION WE COLLECT
Actemium collects information from the website in two ways: (1) passively (for example, through cookies and similar technology), and (2) actively (for example, if you send us an e-mail request).
Information like your IP address, operating system and browser type. This is used for system administration, to filter traffic, to look up user domains, security and to report on statistics.
Details of your visits to our website and the resources that you access (including but not limited to, traffic data, location data, weblogs and other communication data). Please see our Cookies policy below for more information.
We also collect information when you voluntarily submit it to us. For example, name, company function, company name, e-mail, phone number and country.
Information that you provide by submitting forms on our website. This includes registering to use the site, subscribing to services, newsletters and alerts, registering for an event, requesting a white paper or applying for a job. Pages that collect this type of information may provide further explanation as to why your data is needed and how it will be used. It is completely up to you whether you want to provide it.
Information that you submit to us when you want to engage in business with us.
If you contact us, we may keep a record of that correspondence.
Responses to surveys that we distribute in which you elect to participate.
Any postings, comments or other content that you upload or post to an Actemium site.
When this information relates to or identifies you, we will treat it as "personal data."
SENSITIVE INFORMATION
We do not generally seek to collect sensitive personal data through our website. If we do seek to collect such data, we will ask you to expressly consent to our proposed uses of the data. If you provide us with unsolicited sensitive personal data, you are consenting to our use of that data subject to applicable law. The term "sensitive personal data" refers to the various categories of personal data identified by European and other data privacy laws as requiring special treatment, including in some circumstances the need to obtain explicit consent. These categories comprise personal identity numbers, data about personality and private life, financial account information, racial or ethnic origin, nationality, political opinions, membership of political parties or movements, religious, philosophical or other similar beliefs, membership of a trade union or profession or trade association, physical or mental health, biometric or genetic data, addictions, sexual life, property matters or criminal record (including information about suspected criminal activities).
INFORMATION USE
Cookies and Automatically Collected Information
We analyze your IP and browser information to determine what is most effective about our website, to help us identify ways to improve it and, eventually, to determine how we can tailor our website to make it a more positive and relevant user experience. Please see our Cookies policy here below for more details.
Information You Provide
We use personal data that you submit to us to provide you with relevant information, process requests you submit through the website, and for other purposes which we describe at the point where it is collected. For example, we use personal data to:
Fulfill your requests for white papers, articles, newsletters or other content.
Personalize your site experience.
Process job applications you submit.
Determine your suitability as an Actemium business partner.
Provide you with additional information about Actemium services.
Respond to technical questions you submit and request clarification if needed.
INFORMATION SHARING
We will not sell personal data to third parties. We generally only share personal data with our contracted service providers and advisors. However, there will be other times when we need to share or disclose personal data you provide for a specific purpose. For example:
We may need to disclose or share your personal data to comply with a legal obligation, or to enforce or apply our Terms of Use; or to protect the rights, property, or safety of Actemium, our clients, or others.
DATA SECURITY
We take reasonable steps to maintain the security of personal data collected via Actemium's website. Further, we make reasonable efforts to delete or destroy personal data when there is no longer a business need to retain it.
Our website may, from time to time, contain links to and from the sites of our partner networks, advertisers and affiliates. If you follow a link to any of these sites, please note that these sites have their own privacy policies and that we do not accept any responsibility or liability for these policies or sites. Please check these policies before you submit any personal data to these sites.
Actemium also uses mobiles applications, which have their own privacy policies. If an Actemium app does not have its own privacy policy, then this privacy policy will apply.
PROCESSING PERSONAL INFORMATION
As a global organization, personal data that we collect may be routed, stored, or transferred internationally throughout Actemium's worldwide organization. We have internal policies in place that are designed to ensure an equivalent level of protection is in place across our organization.
Actemium will also use and process information submitted by you for Actemium's internal analytics purposes in order to advance our Core Values and Code of Business Ethics, particularly on diversity.
YOUR RIGHTS
You are entitled to know whether we hold personal data about you and, if we do, to have access to that personal data and require it to be corrected if it is inaccurate. You can do this by using our Contact Us page.
You can exercise your right to prevent marketing communications sent to you at any time by using the unsubscribe link included in every marketing email footer. In addition, you may submit your request through our Contact Us page.
If you cannot find what you are looking for here, or have a concern about our use of your personal data, please contact Data Privacy. In addition, to find the Actemium affiliate in your country, visit our Contact Us page.
PRIVACY POLICY UPDATES
Actemium reserves the right to change the provisions of this privacy policy at any time, but will alert you that changes have been made by indicating on the privacy policy the date it was last updated. Your use of the website following the posting of such changes or revised policy shall constitute your acceptance of any such changes. We encourage you to review our privacy policy whenever you visit our website to make sure that you understand how your information will be used.
INDEMNIFICATION
You shall remain solely liable for the Content of any messages or other information you upload or transmit to Actemium. You agree to indemnify and hold harmless Actemium, and its officers, directors, employees, owners from any claim, action, demand, loss, or damages (including attorneys' fees) made or incurred by any third party arising out of or relating to your conduct, your violation of these terms and conditions, or your violation of any rights of a third party.
HYPERLINKS
You are granted a limited, non-exclusive right to create a hypertext link to this Web site provided such link does not portray Actemium or any of its products and services in a false, misleading, derogatory, or otherwise defamatory manner. This limited right may be revoked at any time, and you agree to promptly remove any such links at Actemium's request. You may not use, frame, or utilize framing techniques to enclose any Actemium trademark, logo, or other proprietary information, including the images found at this Web site, the content of any text, and the layout/design of any page or form contained on a page without Actemium's express written consent. Except as noted above, you are not conveyed any right or license by implication, estoppel, or otherwise in or under any patent, trademark, copyright, or proprietary right of Actemium or any third party.
Actemium makes no claim or representation regarding, and accepts no responsibility for, the quality, content, privacy policies, nature, or reliability of Web sites accessible by hyperlink from this Web site, or Web sites linking to this Web site. The linked sites are not under the control of Actemium, and Actemium is not responsible for the contents of any linked site or any link contained in a linked site, or any review, changes, or updates to such sites. Actemium is providing these links to you only as a convenience, and the inclusion of any link does not imply affiliation, endorsement, or adoption by Actemium of the site or any information contained therein.
THIRD PARTY CONTENT AND SERVICES
Actemium may provide links to Web pages and content of third parties as a service to those interested in this information. Actemium does not monitor nor does it have any control over any Third Party Content or third party Web sites or the privacy policies of such Web sites. Actemium does not endorse or adopt any Third Party Content and can make no guarantee as to its accuracy or completeness. Actemium does not represent or warrant the accuracy of any information contained therein, and undertakes no responsibility to update or review any Third Party Content. Users use these links and Third Party Content contained therein at their own risk.
LIMITS OF LIABILITY
IN NO EVENT SHALL ACTEMIUM, OR ITS OFFICES, DIRECTORS, SHAREHOLDERS, OR EMPLOYEES, BE LIABLE FOR ANY DIRECT, SPECIAL, INDIRECT, OR CONSEQUENTIAL DAMAGES, OR ANY OTHER DAMAGES OF ANY KIND, INCLUDING BUT NOT LIMITED TO LOSS OF USE, LOSS OF PROFITS, OR LOSS OF DATA, WHETHER IN AN ACTION IN CONTRACT, TORT (INCLUDING BUT NOT LIMITED TO NEGLIGENCE), OR OTHER FORM, ARISING OUT OF OR IN ANY WAY CONNECTED WITH THE USE OF THIS WEB SITE OR THE MATERIALS CONTAINED IN, OR ACCESSED THROUGH, THIS WEB SITE.
TERMINATION
Notwithstanding any of these terms and conditions, Actemium reserves the right, without notice and in its sole discretion, to terminate your license to use this Web site, and to block or prevent future access to and use of this Web site.
CONTACT INFORMATION
Contact us for general inquiries, or with technical questions or comments about Actemium's Web site.
SEVERABILITY
If any provision of these terms and conditions shall be deemed unlawful, void, or for any reason unenforceable, then that provision shall be deemed severable from these terms and conditions and shall not affect the validity and enforceability of any remaining provisions.
COOKIES AND SIMILAR TECHNOLOGY
About cookies on our website
We use various cookies on the website in order to:
Allow the website to work in the way intended,
Measure its audience, and
Integrate services that make it more user-friendly.
Some cookies require prior consent from you and some do not. More information is provided below.
What is a cookie?
A cookie is a file, generally small and identified by a name, placed in your browser by a website that you visit. Your browser will store the cookie until the end of its validity or retention period, and will send it back to the web server every time that you visit the website. Cookies allow us to collect information about your browsing and provide services appropriate to your device (PC, mobile or tablet). We do not use cookies capable of identifying your personally.
Technical cookies
We inform you about the use of technical cookies that allow the website's main services to work optimally.
Depending on your browser's settings, you can block these cookies. However, blocking them may adversely affect your experience on the website.
Name of cookie
Purpose
Retention period
Cookie consent
CookieLawInfoConsent
Records whether the user has consented to or refused the use of cookies.
6 months
GDPR Cookie Consent: cookielawinfo-checkbox-non-necessary
Used by the "GDPR Cookie Consent" module, this cookie is used to store the user's consent to cookies in "Non-necessary" categories (Audience measurement – Social media).
6 months
GDPR Cookie Consent: cookielawinfo-checkbox-necessary
Used by the "GDPR Cookie Consent" module, this cookie is used to store the user's consent to cookies in the "Technical" category.
6 months
GDPR Cookie Consent: viewed_cookie_policy
Used by the "GDPR Cookie Consent" module, this cookie is used to store whether or not the user has consented to the use of cookies.
6 months
Pll_language
Management of the website's multilingual features
12 months
TS01#
Cookie that allows load balancing to function. This cookie is placed in your browser when you connect to the website.
Session
Analytics cookies
These cookies aim to measure the audience of our website's content and sections in order to assess them and organise them better. They also allow us to detect browsing problems and therefore make our services more user-friendly.
Depending on your browser's settings, you can block these cookies. However, blocking them may adversely affect your experience on the website.
The lifetime of these cookies does not exceed 13 months.
Matomo. We use Matomo audience measurement cookies, the sole purposes of which are those listed above, for our sole benefit.
These cookies only produce anonymous statistics and website traffic figures, and do not produce any individual information.
Name of cookie
Purpose
Retention period
_pk_id
Used to store some user details such as the visitor's unique ID
13 months
_pk_ref
Used to store the attribution information, the referrer initially used to visit the website
6 months
_pk_ses
_pk_cvar
Cookies with a short life, used to store data temporarily for the user's visit
30 minutes
_pk_testcookie
Used to check whether the visitor's browser supports cookies
session
Cookies related to social media and third-party services
Purpose. We request your consent before using cookies related to social media and third-party services, intended to facilitate the sharing of content and make the website more user-friendly. By default, refusal is assumed and these cookies are not placed in your browser or activated.
The browsing data collected may be used by third parties operating these social media and third-party services on their own account, to offer targeted advertisements and content based on your browsing history. For more information, we encourage you to look at their privacy policies and cookie information pages, listed below.
You can withdraw your consent at any time.
More information about cookies: CNIL – Tools for managing cookies (in French)
https://www.cnil.fr/fr/cookies-et-autres-traceurs/comment-se-proteger/maitriser-votre-navigateur