Customer-centric consultancy for all projects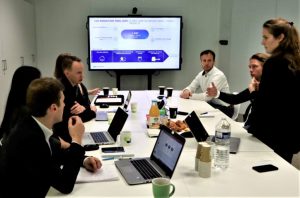 Your vision and goals are clear, but how do you transpose this into your production process and shop floor to cope with a higher agility demand of your customers while being mindful of vulnerabilities in your ecosystem's supply chain?
By working alongside you, Actemium's highly qualified consultants help you move from idea to realisation by assessing nice-to-have from need-to-have and keeping the focus on process & output improvement. Whether you want to carry out a greenfield project, a thorough renovation or an extension of your production facility, a team of specialists advises you to find the optimal solution on all activities, supported by 3D & AR conceptual design capabilities.