With over 120 Business Units in 20 countries, Actemium teams provide maintenance services to industrial companies operating in the manufacturing and continuous-process sector.
Actemium designs and implements maintenance services that range from all-inclusive to tailored solutions, as part of multi-year contracts or fixed-term periods, as well as increasing the reliability of industrial facilities, the safety of maintenance operations and the reduction of assets total cost of ownership.
The engineering, maintenance contract and workshop repair offerings can be tailored to meet the customers' needs, to provide them the best know-how.
Actemium's maintenance offering is delivered by:
120 Business Units
20 countries
6,000 engineers and technicians
€500 million in turnover
over 400 maintenance contracts
EXPERTISE
A daily involvment in all industry market segments, keeping the customers' production sites in working order around the world.
Electrical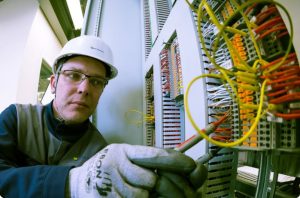 High Voltage (HV) / Low voltage (LV)
Electro-technical
Process power supply
Electronics
Lightning
Slack current
Mechanical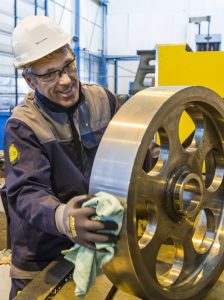 Machines tools
Presses
Lifting devices
Pumps and motors
Valves
Hydraulic and pneumatic systems
Electrical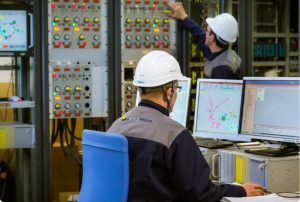 Instrumentation
Metrology
Industrial analysis
Automation
Monitoring
Industrial data processing
Metal working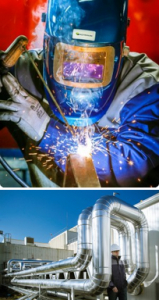 Piping
Boilermaking
Metalwork
OFFER
From engineering to operational maintenance
ADVICE
Combining the operational experience and strong maintenance engineering capabilities to support the customers' strategic upgrade and expansion projects.
METHODS
Well-trained with the latest best practices, Actemium rolls out methodological tools required to support an ongoing improvement program.
ORGANISATION
Actemium establishes specific procedures to report overall maintenance performance. The procedures consist of preparing, planning, supervising and monitoring maintenance.
WORKS
The dedicated teams receive ongoing training in their areas of expertise and in industrial services.
On-site and workshop maintenance
ON-SITE
Actemium technicians are authorised to perform preventive and corrective maintenance in environments subject to stringent rules and are available to meet your needs 24/7.
WORKSHOP
The workshops are located near the customers' premises, enabling Actemium's experts to rapidly respond to work requests in conjunction with the on-site teams.
MAINTENANCERTIFIED

The maintenancertified program includes six modules that spell out the successive stages in the life of a contract and describe Actemium's specific approach. They are based on a multi-technical, multi-country and multi-sector experience.
The modules ensure that the customers have the benefit of Actemium's best expertise. They also contribute to overall improvement of the maintenance function.
CLIENT NETWORK

Developing a partnership relationship

– Providing a dedicated single customer interface
– Understanding your industrial challenges and goals
– Working together to innovate in maintenance

OFFER

Pooling expertise

– Bringing together the cost estimating teams
– Pooling feedback
– Coordinating multi-site offers

OFFER

Ensuring reliability in the start-up phase

– Applying proven procedures
– Planning a structure-focused program
– Reinforcing the site teams
TRAINING

Training in maintenance expertise

– Training in "Maintenance team management"
– Training in "The role of the maintenance technician"
– Training in "Contract management"

CROSS-AUDITS

Benchmarking maintenance contracts

– Assessing contracts in accordance with an expert guideline
– Carrying out cross-audits among contract managers
– Bringing managers together for summary review meetings

RE-START

Re-inventing contracts

– Re-listening to your expectations
– Re-thinking the organisations
– Re-defining the methods
– Re-writing the contracts
– Re-estimating the services