News
A Green Transition in Industry: 3D printing to reduce spare parts and waste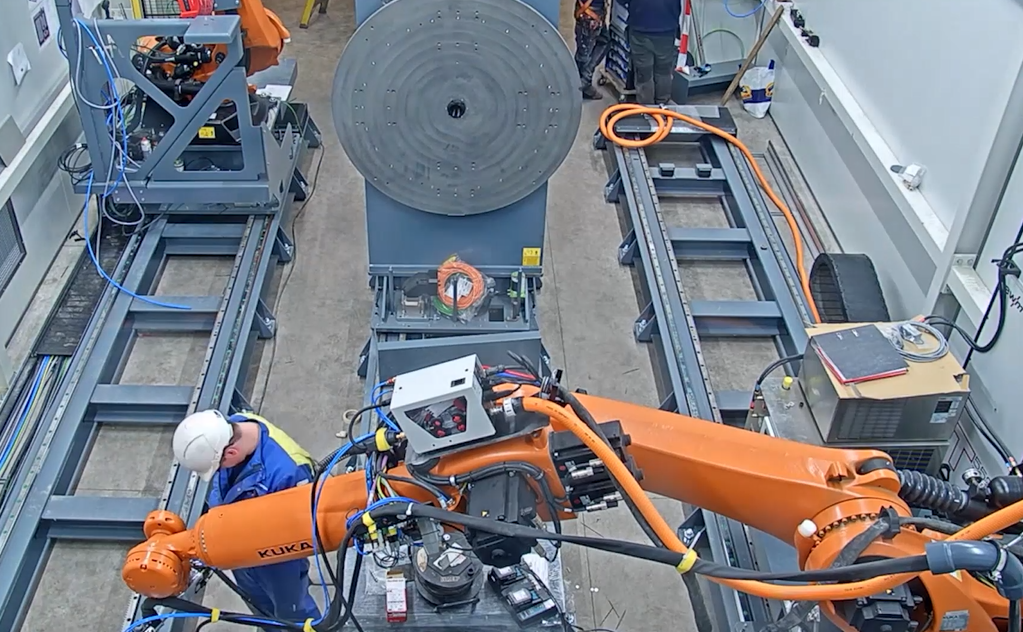 At a large production facility like Arcelor Mittal Ghent, spare parts management is very costly. They have a large spare parts warehouse with a lot of different spare parts waiting to be used. Most of the time, complex tailor-made parts are used to replace the original part that is only slightly damaged.
So, how can we reduce those spare parts and resulting waste?
Actemium implemented the Wire and Arc Additive Manufacturing (WAAM) technology for the company Guaranteed, a spin-off of Arcelor Mittal, a fully automated welding service company that focuses on repairing damaged metal components or printing completely new pieces.
The WAAM technology allows metal components to be created by a standard welding robot using welding electrodes. It is set in to easily repair those broken parts or 'print' new spare parts. This way, the circular use of the materials will avoid the production of extra spare parts and transportation. WAAM makes it possible to repair parts that otherwise would be thrown away.
WAAM, like other 3D printing techniques, can be used to produce unique pieces, small series, or prototypes. Parts with complex geometry or products consisting of multiple materials can be manufactured more efficiently by 3D printing compared to conventional processes. By using standard welding robots and specific software, WAAM can weld several kilos of material per hour, making the production of large parts cost-effective and quicker than other 3D printing techniques.
As the main contractor for this project of Guaranteed, Actemium successfully installed the first WAAM technology for the Arcelor Mittal central workshop; it has been in production for 10 months.
For more information, please contact Gregory Verhoyen.