News
Logistics
Actemium allows super-sorting capacity for E.Leclerc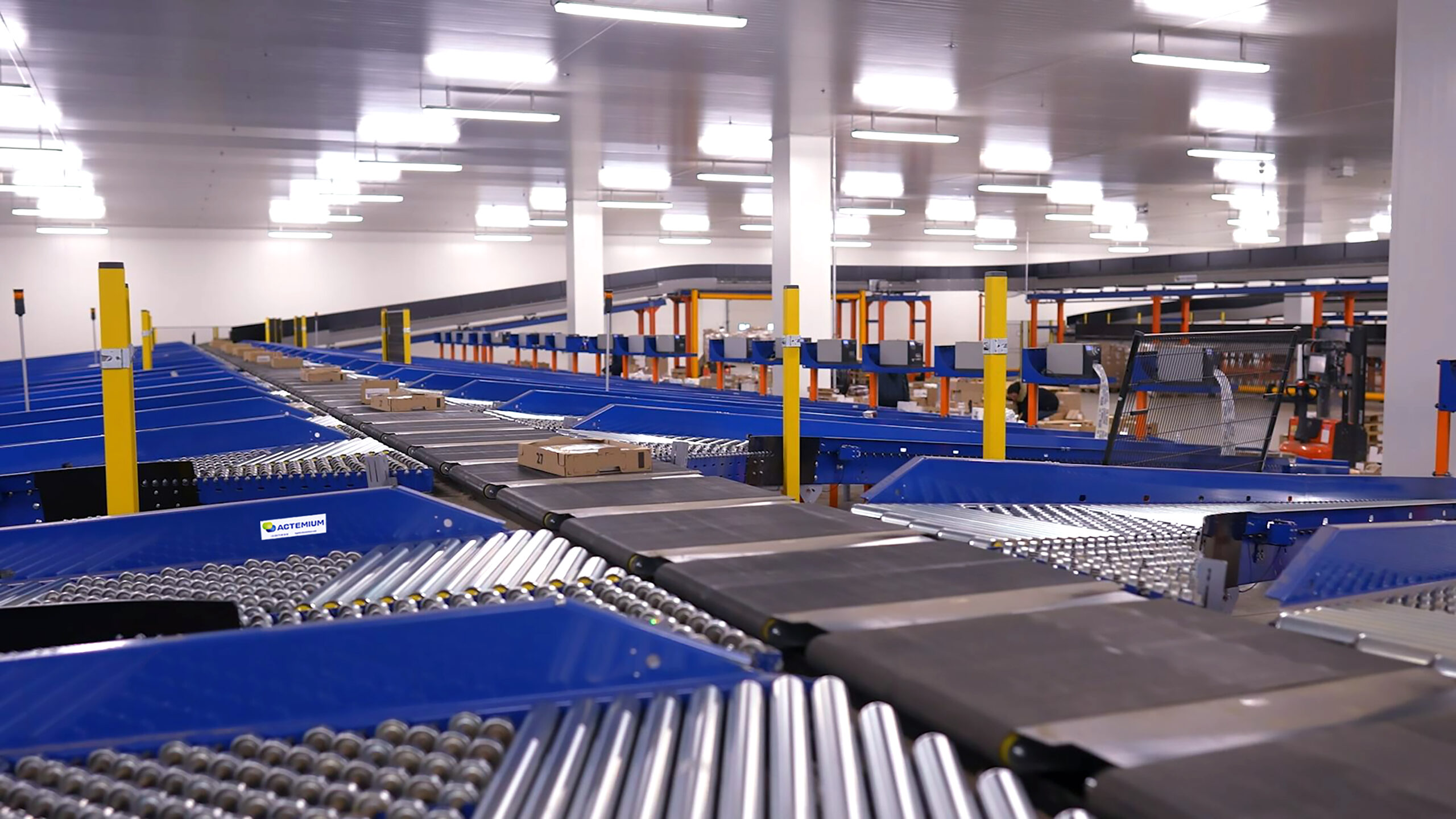 Since 2002, Actemium Lyon Logistics has guided the French supermarket chain E.Leclerc on how to automate centralized purchasing locations nationwide. In 2022, Actemium provided a turnkey solution to one of the chain's procurement centers based in western France.
Every day, the client receives, sorts and ships a variety of fragile, perishable products. Operators unload them from ergonomic workstations placing the pallets at the right height automatically. The platform has nine automated lines equipped with 3-sided bar code reading tunnels. Each product is transferred automatically onto a 350-meter long mechanical crossbelt sorter operating at 1.5 meters a second.
Based on the restocking needs, 97 gravity flow conveyors automatically deliver perishables to each store or pickup.
Actemium's solution meets the high standards required by supermarkets in terms of deadlines, quality of preparation & packaging, and product integrity. With a new capacity of 140,000 packages a day, E.Leclerc has increased perishable products business and opened new regional points of sale.
This performance improvement and the teams' commitment have created new opportunities for Actemium with other E.Leclerc centralized purchasing centers.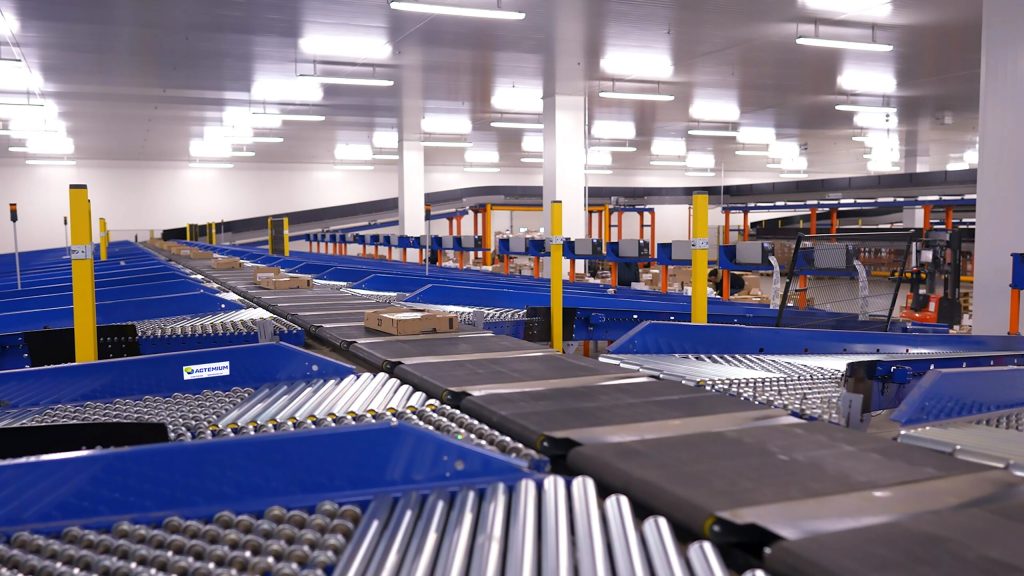 Find out more on Actemium.fr