News
Feed, Food & Beverage (FFB)
Actemium brings robotization to a French château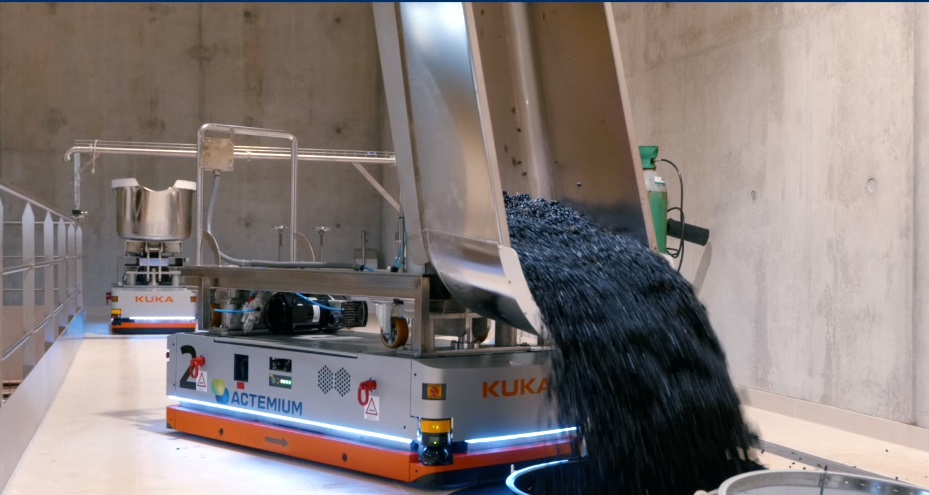 A tender was held by a famous chateau in France's Bordeaux wine-growing region to fit out its new vinification unit. Following on from their successful bid, Actemium Bordeaux Process delivered a novel robotised barrelling system, the first of its kind in the sector.
Actemium Bordeaux Process has taken automatization and supervision technologies from industry and transposed them to the winemaking sector. Four Autonomous Mobile Robots were set up in the wine storehouse; they move about autonomously using a pre-programmed map of the site and lasers to guide their trajectory.
After optics-powered destemming and sorting, the grapes are carried on a belt conveyor and dumped into small mobile tanks set up on the robots. The robots then head toward the pre-selected vats that the winemaker programs each morning and empty their tanks. With just four robots, 10 tons of raisins can be transferred per hour.
This robotised system offers major benefits: a showcase for technological innovation, less-arduous working conditions for wine storehouse staff and more reliable and easily repeatable operations.
Learn more on Actemium.fr