News
Automotive
Actemium designs a new Audi logistics center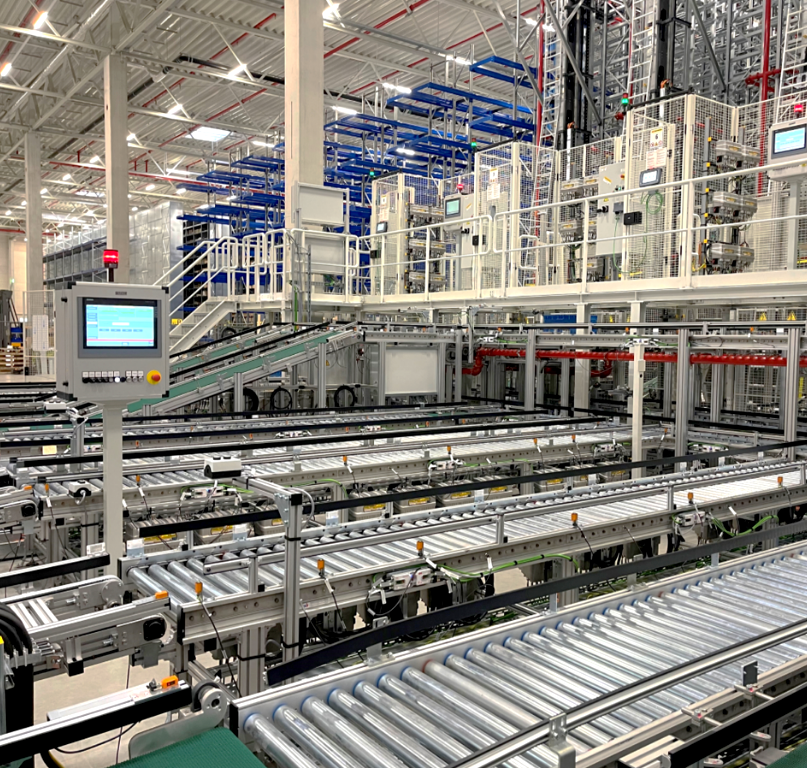 To double current capacity and reduce response time to its customers, Audi entrusted Actemium for the design of its new logistics center in Ingolstad, Germany.
The center features an automated warehouse with 8 stacker cranes, an infeed and outfeed conveyor circuit, order picking stations and a robotized palletizing station to handle a flow of 12,000 orders/hour.
It is one of the largest logistics facilities ever built by Actemium in the automotive industry with a total project duration of two years starting in January 2021.
This project is the fruit of collaboration between the business units of Actemium ASAS Valencia, carrying out all engineering and manufacturing and Actemium ASAS Saarbrücken, responsible for project management, commissioning and follow-up.
Building on its experience and know-how, Actemium continues to position itself as a leader in production process improvement. The creation of the new Audi Ingolstadt logistics center is a further step in Actemium's drive to create new opportunities and innovative solutions in the logistics sector.