News
How can SmartXcan keep your workplace safe?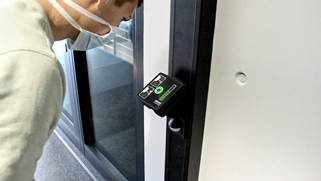 SmartXcan, an automated temperature measurement device provided by Cougar Automation, part of the Actemium network, will help control the spread of viruses and restore worker and client confidence in your worksite.
The SmartXcan is a simple-to-install and use device that measures a person's body temperature to determine if they have a fever. It is secure, by using a contactless measurement that conforms to EU-GDPR requirements; intuitive, users are self-guided through the easy-to-understand system; and fast, the device can test up to 700 people per hour.
SmartXcan can provide direct feedback to users by allowing those who enter the workplace to voluntarily self-monitor their temperature and determine if they are safe to enter. It can also be used for automatic site access, to provide site access only to those who are fever-free by linking it to an automatic admission control system.
For more information, please contact Matt Barkwith.