News
How does this cobot successfully carry out engine conformity checks for Safran?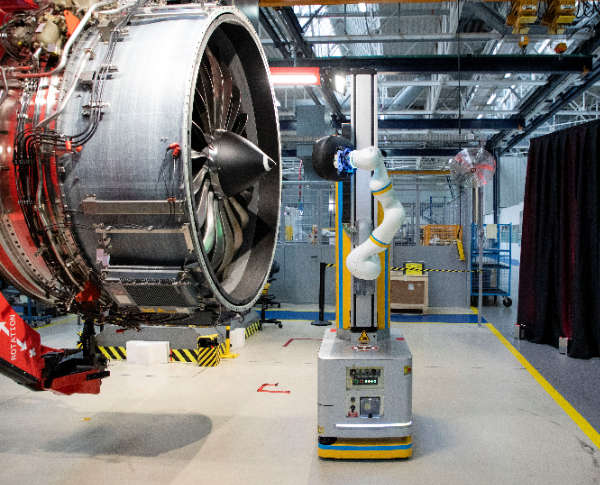 Actemium Toulouse Robotique & Automation and Diota's creation, SIRIS, a cobot specialized in the automated inspection of assembled parts, help Safran Aircraft Engines teams to carry out engine conformity checks.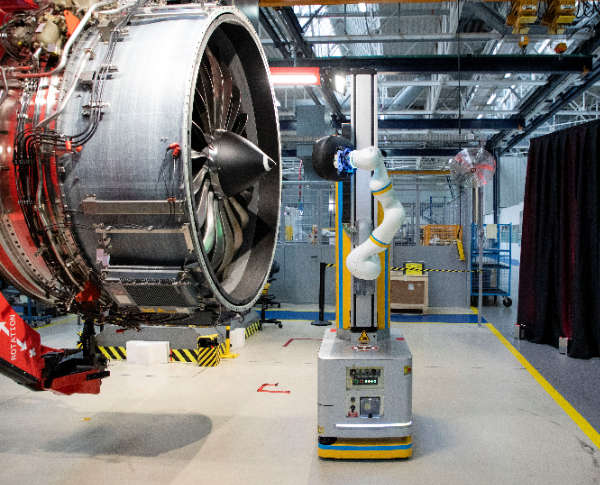 There are approximately 460 checkpoints with a rate of 6 engines per day. The checks are to identify any missing screws, loose electrical connectors, mechanical interference, and other faults. By using SIRIS, it compares the digital model of the assembled equipment with the one it inspects.
SIRIS is made up of a cobotized arm, mounted on a linear axis for better amplitude, the axis is installed on an Autonomous Guided Vehicle (AGV). In complete autonomy, SIRIS will inspect the LEAP© engines (jointly developed by Safran Aircraft Engines and General Electric) at the end of the line.
"It's very intuitive to operate, a bit like using a smartphone," says Mr. Médéric, Safran Aircraft Engines manager for the deployment of SIRIS at Le Figaro.
For more information, please contact Jérémie Pedros.