News
More efficiency, less energy: modernizing a paper machine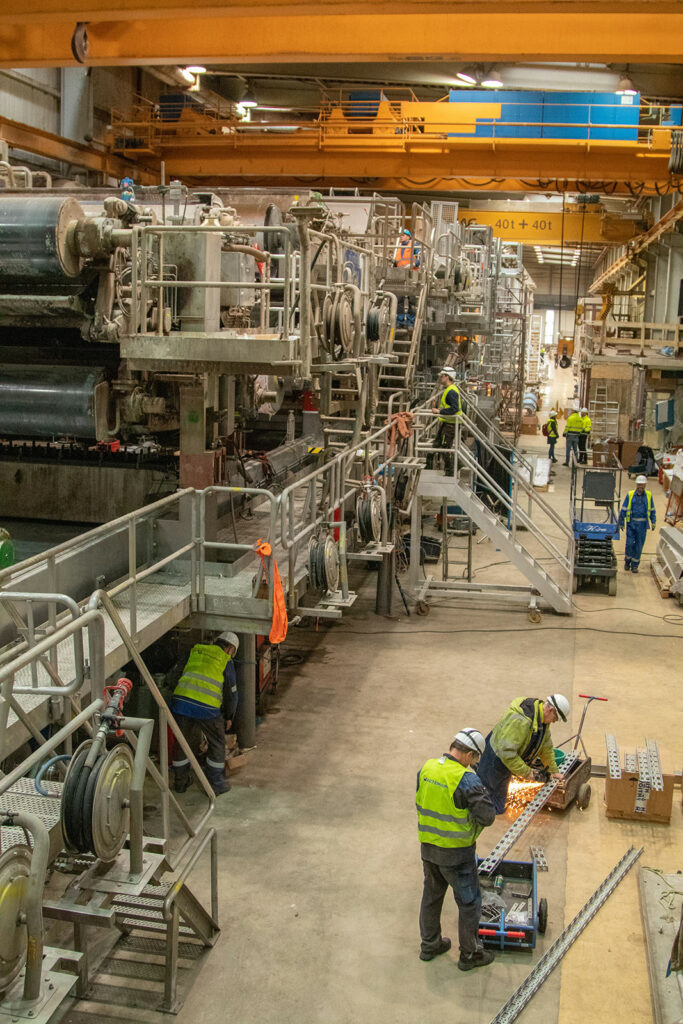 To improve the energy efficiency of a paper machine, Varel paper and cardboard (PKV) factory needed to widen the web of their paper machine and increase the dry content of the paper after the press section, but how?
Actemium Hamburg carried out the disassembly and reassembly of the electrical, measuring, control and regulating technology to modernize the paper machine. Kuehne + Vogel (part of the industry network) supplied the multi-motor drives, which in turn were wired by the Actemium team.
Actemium experts replaced the sieves and pressing sections of the paper machine, which is about one-third of the entire installation, requiring the paper machine to be on a standstill for more than a month.
The paper machine has again restarted as scheduled, accomplishing the work in a three-shift-operation with approximately 100 employees.
For more information, please contact Max Wehrhahn.