News
Actemium's robotic system for the new Latécoère 4.0 site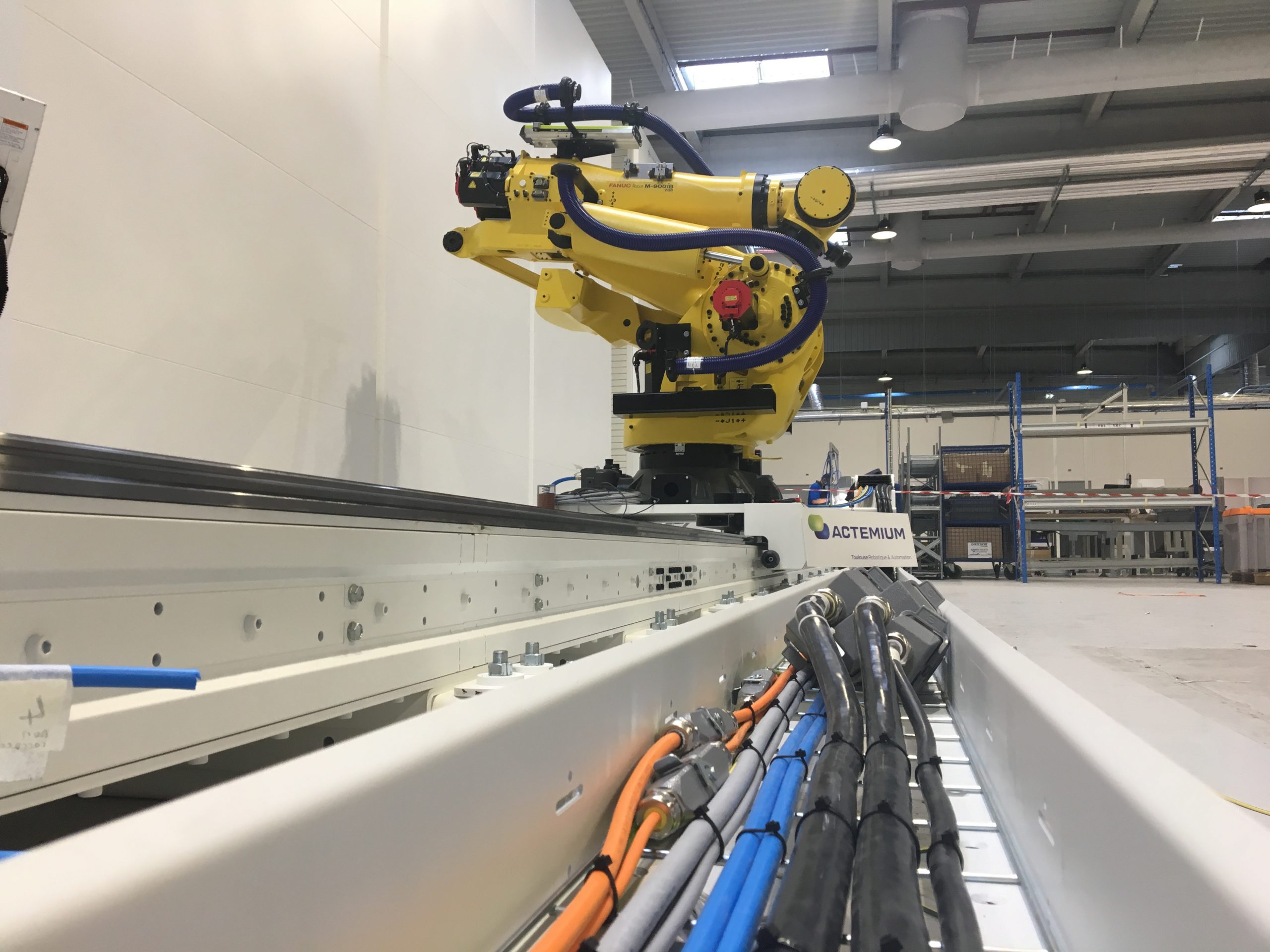 Actemium participated in the commissioning of the new Latécoère 4.0 site in Toulouse-Montredon, an aeronautic equipment manufacturer and specialist in Aerostructures and Interconnection Systems.
Latécoère's new connected plant, dedicated to the manufacture of aircraft door components, aims to make all of these machines autonomous. Actemium Toulouse Robotique & Automation has designed and realized a robotic system allowing the management, machining and storage of aeronautical parts. This system integrates stockers (parts and tools), interfacing with machinery and customer ERP.
The installation is managed by a supervisor developed by Actemium. Production Orders are directly retrieved and traceability of production is ensured. The installation proposed by Actemium optimizes the ergonomics of the positions and thus prevents employees from handling heavy parts causing MSDs (Musculoskeletal Disorders), ensures optimal productivity with a standalone solution (72 hours without interventions), performs production traceability, and follow-up of machined parts.
For more information, please contact Jérémie Pedros.