News
TellingTank, the connecting element in Tank Beer operation
Many cities in Europe now have environmental restrictions on older vehicles; one regulation prohibits these vehicles to enter the city during certain times of the day. Consequently, the logistical aspect of the beverage and brewery industry is highly impacted.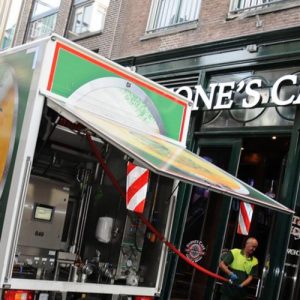 Therefore, Actemium Netherlands developed the TellingTank to optimize the Tank beer logistic chain in order to lessen the number of trips and distances needed for the delivery and to reduce CO2 emissions.
Yet not only does this solution overcome the logistical obstacle, but the TellingTank also gives the brewers full command of their tank beer; from production and delivery to quality control in the catering facility. It gives users real-time/accurate data about their tank so that brewers can anticipate their logistical operations and integrate this information with the planning software or ERP programs.
There's no longer a need to guess the status of your tank beer, "Is my tank almost empty?", "Do I have enough beer for the coming days?", brewers have the TellingTank to thank for that.
For more information, please contact Michiel van Vlijmen or Marc Brentjens.