News
The Sort and Drive solution, a logistic revolution!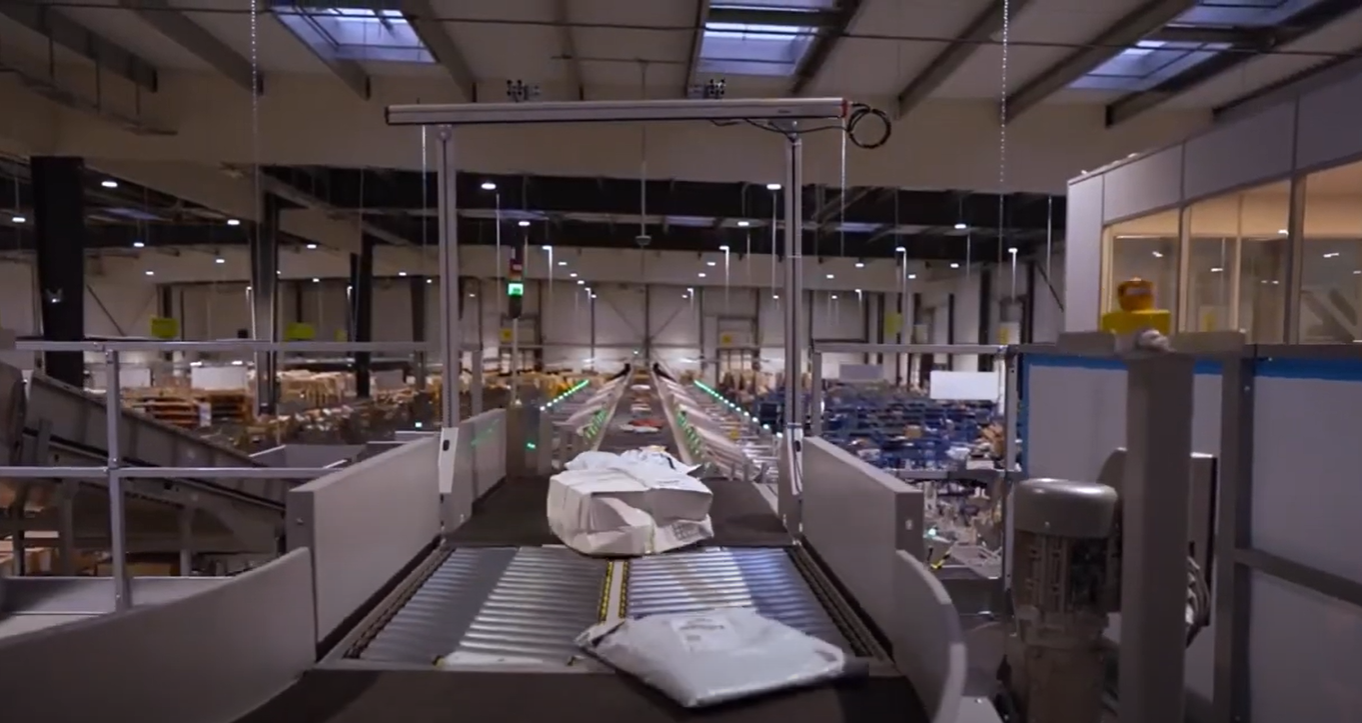 Faced with the development of e-commerce and the explosion of online purchases, VIAPOST, a logistics service provider and a subsidiary of the La Poste group, has chosen Actemium Lyon Logistics to deploy a new generation "Sort & Drive" solution at its sorting center in Argonay, north of Annecy.
35,000 parcels per day are sorted, prepared and loaded into last-mile delivery vehicles. Previously, on this type of platform, delivery personnel manually picked and sorted parcels on shelves and then loaded them into their vehicles. The new automated solution speeds up the preparation time for delivery rounds. It integrates parcel injection and sorting with the mail carriers' rounds, which then the parcels can be loaded onto vehicles.
The solution installed by Actemium Lyon Logistics is based on a mechanized sorting system made up of 4 automated unloading lines, each composed of a telescopic conveyor allowing operators to manually deposit parcels from the trailers. These parcels are then routed on a conveyor belt, identified and measured thanks to a reading tunnel including high-resolution cameras for barcode reading. They are then weighed, via a certified dynamic weighing system, and routed to a vertical "mechanical crossbelt" sorting system.
This innovative and scalable system allows a very high efficiency of mechanical sorting at medium speed, capable of reaching 6,200 parcels per hour thanks to its 80 outputs. It requires very little maintenance, for an overall cost advantage compared to electrical solutions. This solution was designed and developed with the customer for the comfort of the operators: very low noise level, removable cart exits, ergonomic workstations, etc.
"The Sort & Drive solution has enabled us to divide the preparation time of delivery rounds by three" Pascal Cesari, Industrial Director at VIAPOST explains "and developed with our partners Actemium Lyon Logistics, Sick and Siemens, this solution allows the sorting of parcels by delivery round and in dispersion, for the first time in a postal reference frame, reduces the preparation time, all this with a very reasonable investment budget."
For more information, please contact Nicolas Jaffeux.