News
A Green Transition in Industry
Actemium awarded new energy efficiency contract in the insulation sector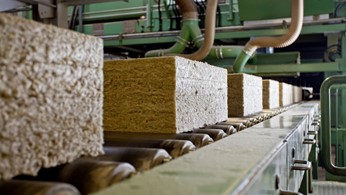 Heading towards decarbonisation and less greenhouse gas emissions, the world leader in rockwool insulation manufacturing awarded Actemium Mentenanta Ploiesti and the VINCI Energies Romania Business Unit TIAB HVAC for a major technological revamp and retrofit contract.
The project includes Design, Build and Delivery of customized industrial heat recovery and energy management solutions to increase energy efficiency and reduce the operational carbon footprint of the manufacturing plant in Ploiesti, Romania.
Latest technologies were used in the process: laser scanning, 3D modelling, BIM process implementation and ACT – Actemium Carbon Tool. The client also benefited from the support of the Actemium Sustainability team throughout the project.
The project illustrates greatly VINCI Energies' abilities to answer customers' needs towards a more sustainable industry.