News
Actemium enters Norway with a bang!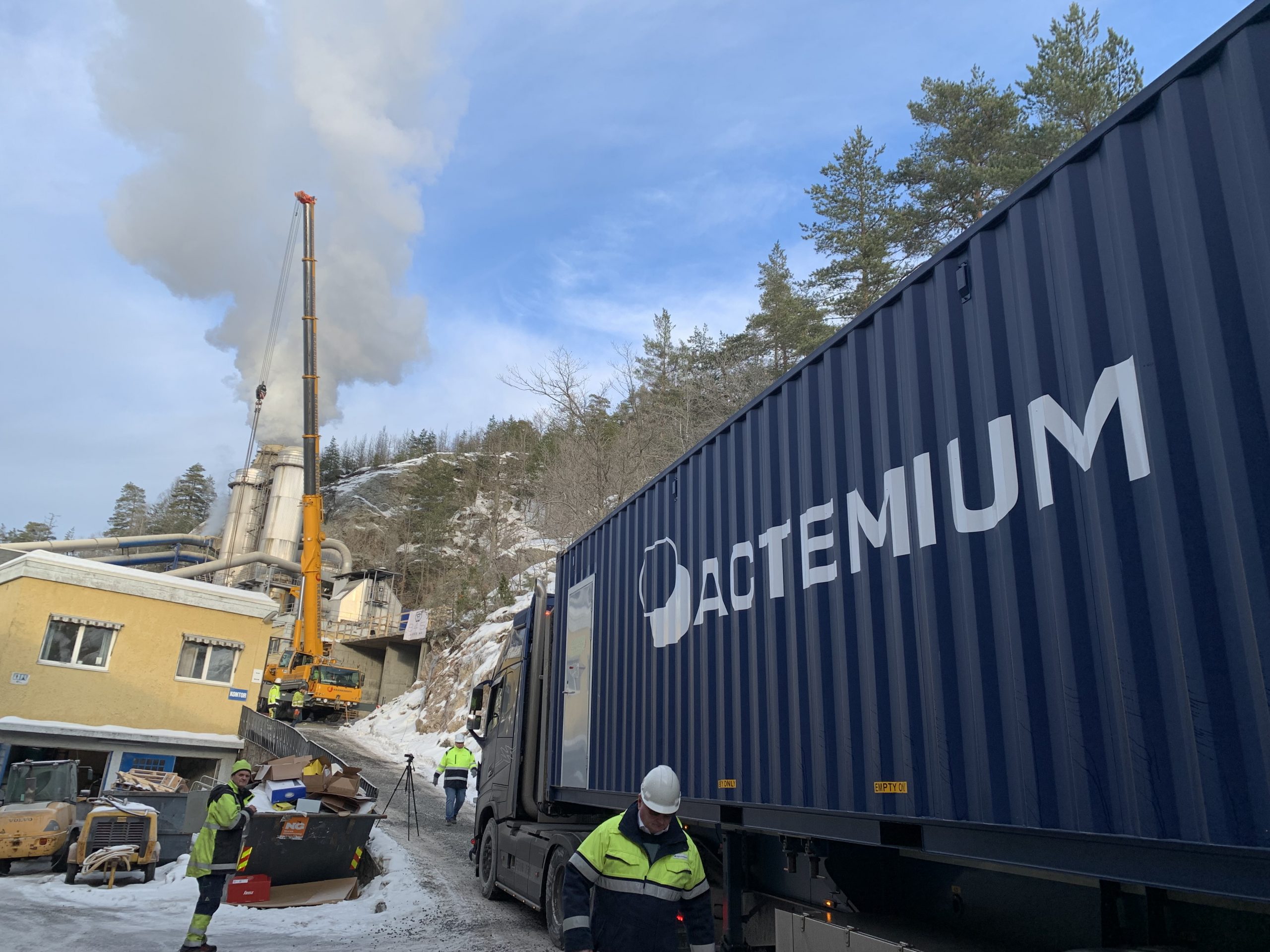 To bring in the new year, the first Actemium project in Norway was delivered to Vafos Pulp AS, a company that specializes in the production of unbleached pulp.
This project is to rebuild the Vafos' heating process, from oil heating to electrical heating with elements of 9 MW – to make it environmentally friendly. Two switchboard cabinets, built into containers, were lifted in place at the Vafos' factory in Kragerø. The switchboards are equipped with DCT880 Thyristors from ABB, Siemens S7 to regulate heating elements.
"The electrification of industrial production is a huge opportunity. With the container solution developed by Actemium in Sarpsborg, we could electrify industries everywhere; because of both price and that the solution comes as one or two containers, ready to be connected to the grid and the factory," says Business Unit Manager, Jon Ottar Ellefsen.
This factory will reduce their CO² footprint radically (almost to zero) when they turn from oil to electrical heating, the first factory of its kind in Europe.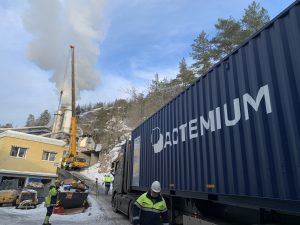 For more information, please contact Jon Ottar Ellefsen.