News
Challenging recondition on handling equipment with assistance from Actemium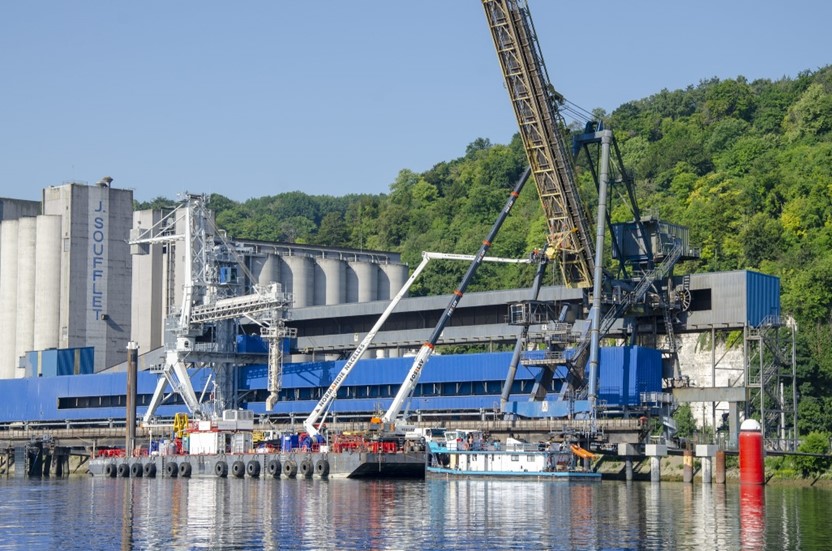 After the work done on handling equipment at the port of Rouen, France, Socomac's grain loader suffered damage as its boom lifted, causing degradations to the Soufflet Négoce by InVivo subsidiary's boom, in addition to the loading chute.
Socomac contacted Actemium Le Havre Portuaire & Levage to remove the defective components. The company mobilized a floating dock fitted with a mobile crane and platform that met the requirements of a specific operating procedure.
Actemium Le Havre Portuaire & Levage then inspect each component and was awarded the contract to repair and recondition the damaged equipment.
With design office support, Actemium Le Havre Portuaire & Levage created a 3D model of the boom in order to perform design calculations for the damaged components. The model also served to help study various structural reinforcement options.
On this project, many challenges were taken up:
A tight deadline had to be met for design, parts manufacturing, and installation
Stringent technical constraints had to be overcome, involving access to the work area from the river, subject to weather conditions and tidal phenomena
Work at height from a platform 70 meters off the ground and ensure safety during interventions
A special slinging system was required to perform technical lifting operations and reinstall the new parts to the boom in a lowered position
The company's fine performance despite of these challenges led to the client entrusting additional work over the course of the on-site work.