Solutions
Actemium multi-technical experiences are developed on all market segments:
Waste separation sites
Household waste incineration
Anaerobic digestion
Biomass operating system
Waste burying technical sites
CO² collection
Actemium's offers are built on our knowledge of processes and our experience in information management system.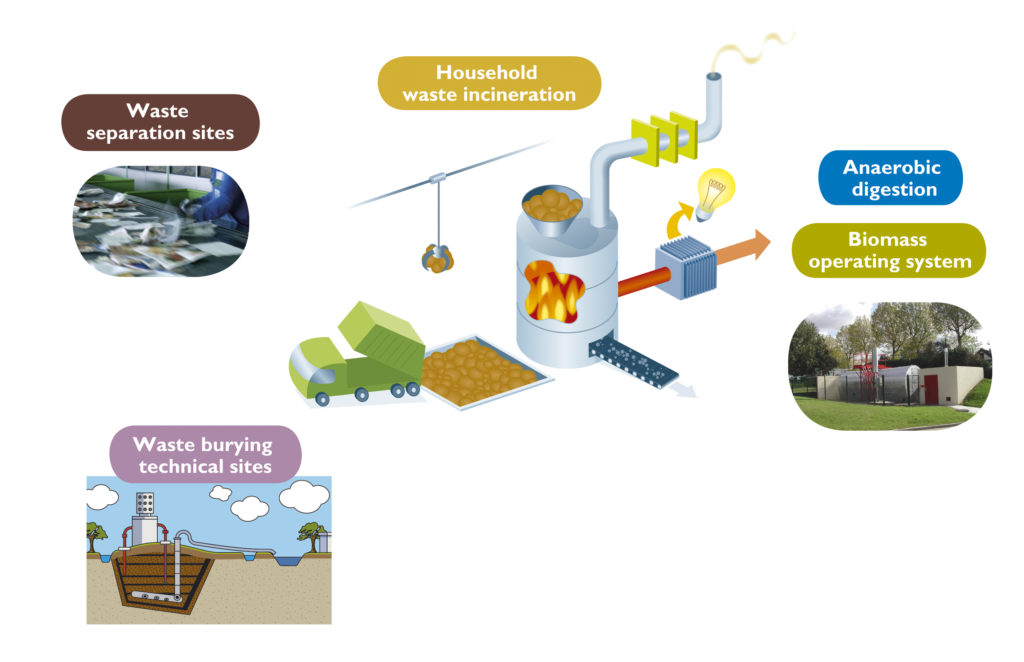 SORTING WASTE / WASTE SEPARATION SITES
First step of waste treatment, sorting and recycling of materials uses proven solutions in the field of logistics:
Handling
Storage
Mechanical sorting
Packaging
Compaction
Measure
HOUSEHOLD WASTE INCINERATION
Waste incineration units: Actemium involved for over 20 years in the construction and renovation of waste incineration units on all electrical functions and control systems.
BIOMASS PLANTS
Actemium collaborates in electrical engineering, instrumentation and control system for several biomass power plants in Europe.
BIOGAS AND COMPOSTING (METHANE PROCESS AND BIOMASS)
These two complementary processes of organic recovery offer a promising solution for the treatment of biodegradable waste and renewable energy.
Actemium deploys its expertise in setting up new sites and anaerobic treatment of liquid effluents or solid waste:
Supervision of the control parameters of fermentation reactors – pH, temperature…
Implementation of instrumentation and measurement tools.
Design of control architecture for energy production from methane.
DESIGN AND OPTIMIZATION OF CRANES
Productivity of an incineration plant is linked to the availability of cranes.
Actemium is involved in their design or renovation, and also provides related services to optimize their performance:
Automation of waste transfer
Aid fault diagnosis
Back into operation
Emergency control
SPECIFIC AND PERILLOUS TREATMENTS
To preserve the environment, waste collection and special infectious waste request appropriate treatments.
Actemium offers its experience in implementing solutions for specialized incineration and evapo-incineration.
WASTE BURYING TECHNICAL SITES
MONITORING OF AIR EMISSIONS
The air quality requires increased vigilance of the facility.
Actemium brings its experience in installing and commissioning equipment for the measurement and analysis of fume to accompany up to standard.