Solutions
Actemium is a leading player in the water management industry with more than 200 engineers involved in this sector.
Actemium teams operate through the entire water life cycle: from the water pumping without treatment to the incineration of sludge coming from wastewater, including the overpressure and drinking water stations.
Actemium offers global solutions in electrical engineering, automation, instrumentation and hydraulics. They are designed to optimize the energy consumption of the installations and reduce the environmental footprint while respecting international standards.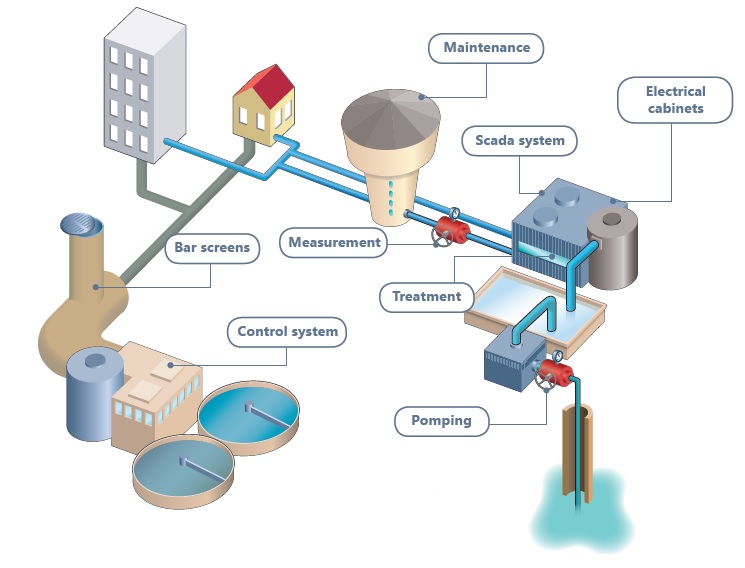 COLLECTING STATION
OVERPRESSURE STATION
DRINKING WATER TREATMENT
Filtration
Specific physical and chemical treatments
Membrane treatment
Chloration
Ozonation / UV treatment
STORAGE
WASTE WATER TREATMENT
Pre-treatment
Coagulation / flocculation / settling
Biological treatment
Clarification
Sludge incineration