News
A Green Transition in Industry
See2Act, the Actemium energy monitoring tool at the heart of clients' sustainability strategy!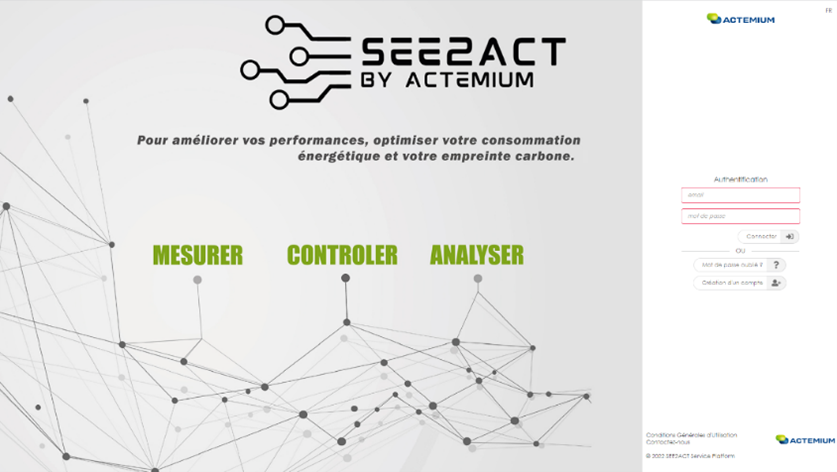 With the current challenges the industry is facing regarding sustainability, decarbonisation and energy efficiency became pillars in most of Actemium's customers' actions.
Monitoring energy efficiency of solutions and equipment has become key for production and plant management. Actemium Décarbonation, a French Business Unit expert in consulting services towards decarbonization of Industry, developed See2Act, a brand-new digital tool fit to answer monitoring requirements.
The online device is meant to process and analyze clients' data such as compressed air flow, chiller unit's performance or any other energy ratio of production machinery.
See2Act also offers precise inputs on the factors influencing the equipment installed. The tool can be precisely customized and also sends real-time alerts and sequenced reports.
The main objective is to guarantee customers continuous improvement through a long-standing technical support. The tool already brought satisfaction to clients from various sectors including Steel, food and automotive industries.
In the near future, the application will be linkable to other artificial intelligence and data softwares to go a step further in energy consumption optimization. To fit in with a global decarbonisation strategy, See2Act will possibly spread out to carbon measurement on top of energy efficiency.
Another Actemium business unit acting for a sustainable future and one more innovation to follow closely!